Monte da Orada, São Teotónio, Portugal
€

50.00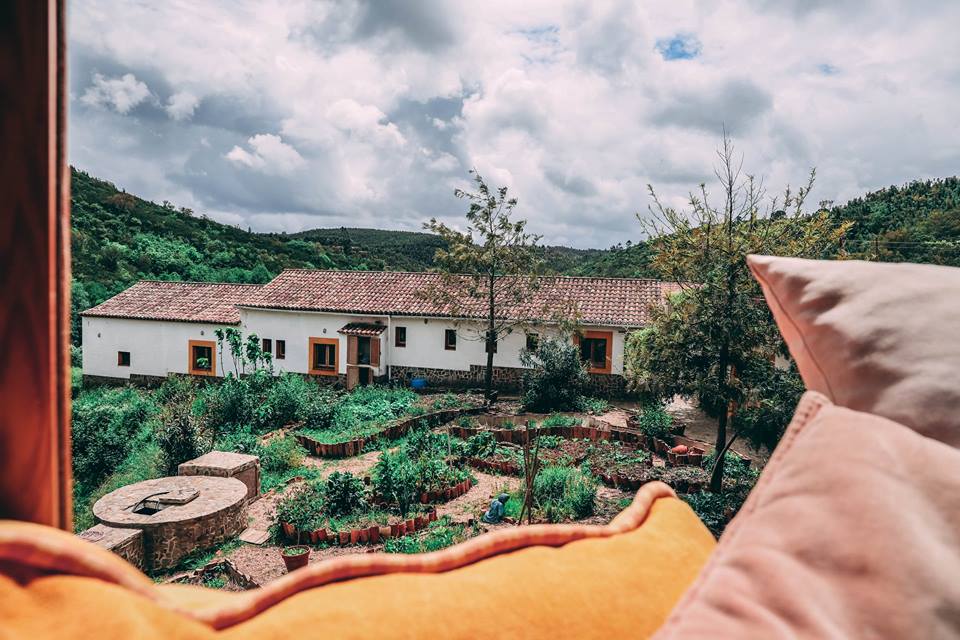 Click Here to go back to the main site
Come join us for an amazing Permaculture Design Certificate course in the Alentejo, on a stunning 70ha site committed to sustainability, featuring countless examples of sustainable living strategies and techniques. Not to be missed!
Course Program:
The 72 hour Permaculture Design Certificate course follows the curriculum as laid out in Bill Mollison's Permaculture – A Designer's Manual. It covers subjects ranging from ethics and principles of permaculture, natural systems, aquaculture, sustainable design methods, patterns in nature, land restoration, water harvesting, grey water recycling, natural building, food forests and guilds, energy conservation, appropriate technology, renewable energy, urban permaculture and invisible structures.
The course teaches how to develop sustainable human settlements, and how to extend and preserve natural systems. The content will be covered between theoretical lectures and practical applications. The courses aim to utilize the collective intelligence of the group with engaging participatory classes.
You can view a sample schedule of the course here. The schedule gives a general idea of what to expect but will vary slightly, course to course
The Site:
São Teotónio's climate is classified as warm and temperate. There is more rainfall in the winter than in the summer in São Teotónio. According to Köppen and Geiger, this climate is classified as Csa. In São Teotónio, the average annual temperature is 16.3 °C. About 548 mm of precipitation falls annually.
On site at Monte da Orada as well as the Mandala Organic Gardens, Organic Farming (medium scale), Compost Toilets, solar hot water, solar pump, and examples of natural building such as a cork cabin,​ you will see many sustainability features including, but not limited to: Abobe and Taipa Buildings
Most of the ancient ruins of Orada were recovered using ancient local building techniques: Taipa & Adobe. Also known as rammed earth, Taipa is a technique used to build the foundation walls and floors using only natural materials such as earth, gravel, rock, chalk and lime. It is an ancient method that has been revived recently as it is interesting in terms of thermal mass, strong, durable very beautiful and sustainable!
Teachers:
George Christofis – Lead Facilitator
Candela Vargas Poveda – Teacher
Cost (Aug 31 - Sept 14):
(includes all meals):
€600 camping (please bring your own tent)
or Deposit of €50
In order to complete Registration - please FILL OUT THIS FORM